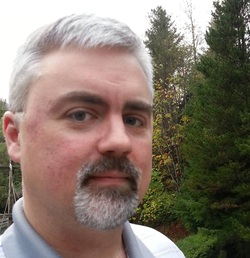 A little about me.
I was born in Quebec in 1975. I lived in Ontario until I was 22 and then moved west in 1998, reaching Squamish in 1999.
I had an early interest in IT and was involved in running one of the first modes of interactive communication online, the Bulletin Board System. I was educated at Pickering College, in Newmarket, Ontario. Among other things, Pickering instilled in us the value of hard work and serving others, along with the importance of community.
I married my wife Leanne in 2003. We have three daughters: Jacqueline, Victoria and Olivia. All have been raised their whole lives here in Squamish. I started
Better Computing
as a part time business in 2000 and went full time in 2002. It has provided me with a decent living, which I am grateful for, and the ability to interact with Squamish businesses and residents of all walks of life.
---
Although an IT person by trade, I also pursue my passion for writing in both non-fiction and fiction formats. I also enjoy other art forms such as painting. I also try to make time to volunteer and serve on the Board of Squamish Helping Hands Society and am a member of the Squamish Lions.

I have a laid back personality. I try to listen as much as speak. Politically I consider myself to be a pragmatist. I try to do what works. I research thoroughly before committing to a position, but once committed I do what I think is right, not necessarily what is popular. I am not interested in revolution, but rather evolution. I try to apply a bit of good humor to difficult issues, to reach out to all. I would like to see the District of Squamish excel in carrying out its core responsibilities rather than involving itself in costly misadventures.

While you may not agree with all of my positions, I hope you will support me to advance the ones that you do. Squamish is a complex community and it deserves a Council that is not wedded to single issues or riven with partisan divisions. I believe I can contribute in a positive way, and hope you will support me in 2014.

Thank you.